There are many reasons why people choose to study in Singapore. Some want to challenge themselves and get a quality education, while others want to travel, make friends, and become independent in a foreign land. All of these are possible if one pushes their plan and never chicken out of their decision.
That is why if you want to pursue your study and earn a qualification like a business degree in Singapore, you should plan ahead of time. Take note that studying abroad is not that easy. There are many changes, adjustments, and things to do before you can learn in peace. Of course, to also achieve your dreams.
Just imagine what would happen if you go there without knowing anything. Could you even pay for the tuition fee of your chosen programme? Would you be able to get along with the locals? How long do you think you have to stay there and study? The answers to these questions depend on your choices and what you would do along the way.
In other words, before you apply for a diploma or other qualification in Singapore, make sure you are ready and prepared. Even if you may find some odds, you can easily take action before anything happens.
To help you decide and pursue your plans, read the rest of the article. At the end of this piece, you will learn what you need to know before studying in Singapore.
WHAT PATH SHOULD I TAKE TO PURSUE MY STUDY IN SINGAPORE?
Besides choosing a programme, the duration of your study depends on the path you will pursue. That means the road you will take to earn a qualification ends at different times compared to others. To better understand this matter, take a look at the differences in the path you can pursue.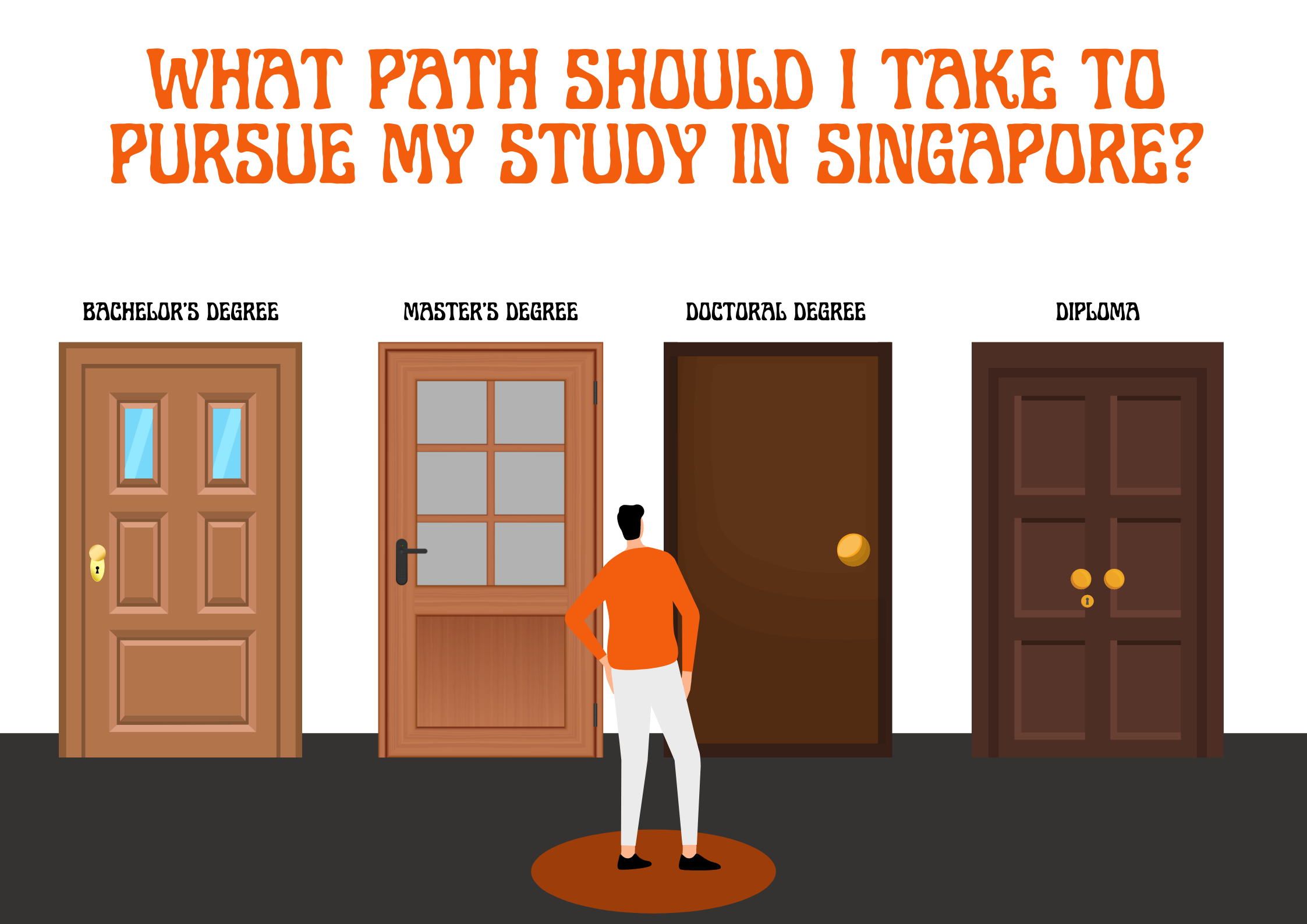 BACHELOR'S DEGREE.
After four years in high school, students can earn a bachelor degree after three to four years of studying full-time. During that time, a student should meet the minimum required credits. Otherwise, they have to take another year until they can satisfy the credit requirements.
For example, if you plan to earn a Bachelor of Arts International Business degree in Singapore, it will take you three years to complete the entire curriculum. Also, expect to write a clear and concise dissertation. It is a requirement you must accomplish so you can graduate and get this qualification.
MASTER'S DEGREE.
Since a master's degree is a higher level of study, it is more troublesome than a bachelor's degree. Here, students will have to spend two or more years. At that period, they have to pass specific examinations and write research papers before they can finish their masters.
For example, to earn a Master of Business Administration degree in Singapore, they have to pass six core modules (90 credits), four optional modules (60 credits), and one strategic project (30 credits). If they can fulfil all of that, they can even get their masters within a year.
DOCTORAL DEGREE.
Meanwhile, a doctoral degree takes two to five years to finish. Students taking a doctorate have to spend their time studying in-depth concepts of their programme while conducting intense research. That is why if you are planning to take this path, ask yourself if you are up for it. Otherwise, all your hard work might become meaningless if you stop in the middle.
DIPLOMA.
On the other hand, earning a diploma in Singapore is different. This path is much shorter than the rest, and anyone can take it at any time. Some can take this path for a few weeks, while others for months. Either way, both are still shorter than the rest.
For example, to earn a diploma in Business Administration, it will take you eight months to finish. During that period, you can spend some of your time exploring your habits or working if you are a local.
For international students, things can be different. Therefore, read the listicle below to get more answers.
FUN FACTS: Anyone who graduated from these paths will receive a diploma. It refers to the certificate of completion. Also, high schools do not grant degrees, but they issue a diploma to those students who complete their curriculum. That is why if you heard anyone say they earn a high school degree, their usage is wrong.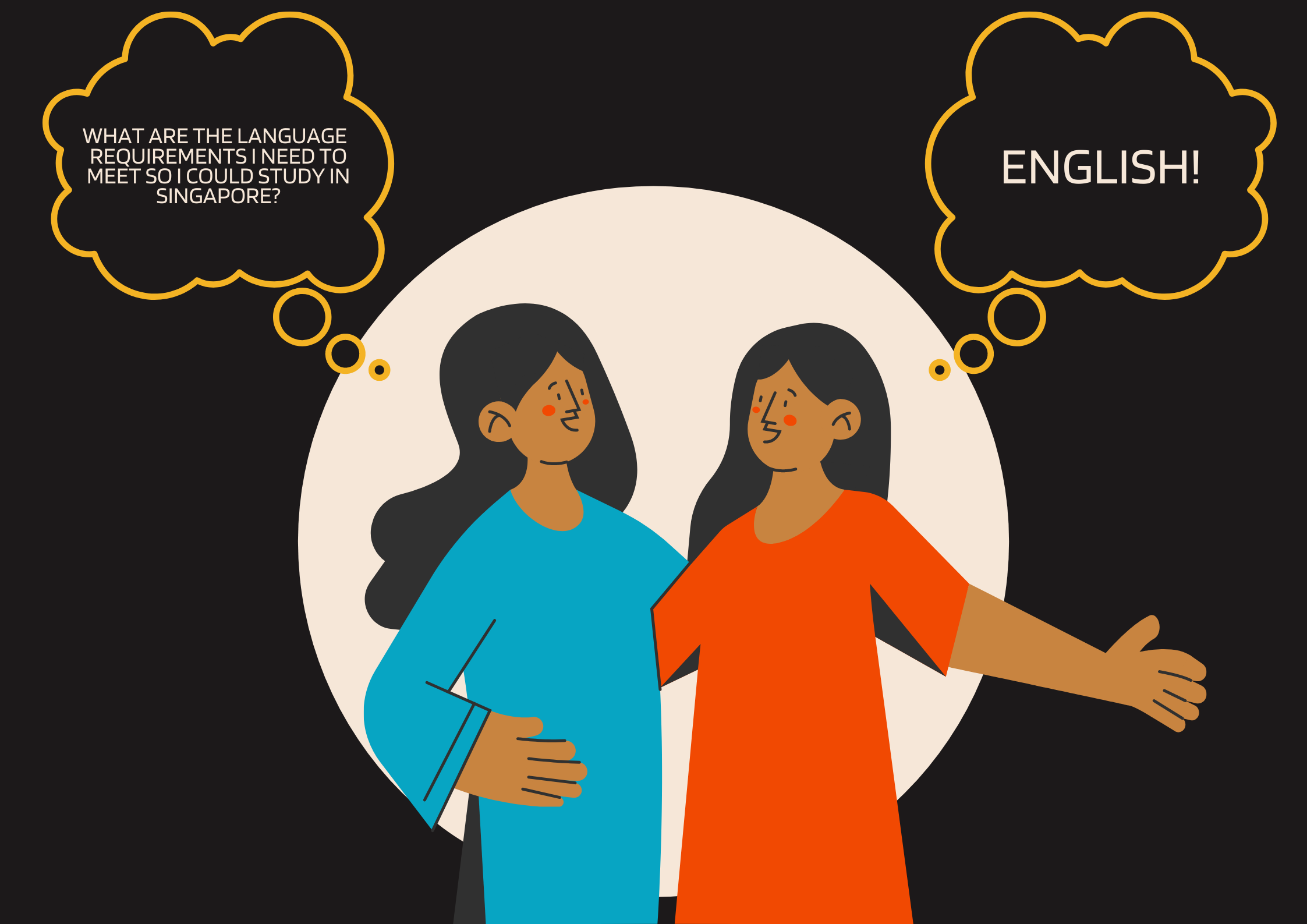 WHAT ARE THE LANGUAGE  REQUIREMENTS?
Naturally, if you want to pursue your study abroad, you should learn their language. Otherwise, it would be hard for you to learn and understand the lessons. As a result, you will most likely fail the exam and become a repeat student. Of course, you would not want that to happen, which is why you must grasp their language.
As an international student wanting to earn qualifications like hospitality and tourism courses in Singapore, you should speak, read, and write in English. Keep in mind that this language is de facto used in all school subjects and even in administration, law, and business.
That is why if you plan to study and get a business degree or other qualification in Singapore, pass the IELTS (International English Language Testing System) or TOEFL (Test of English as a Foreign Language) with a score of 6.0. These two are English requirements levels that you must meet. Doing so can help you learn and earn a degree here.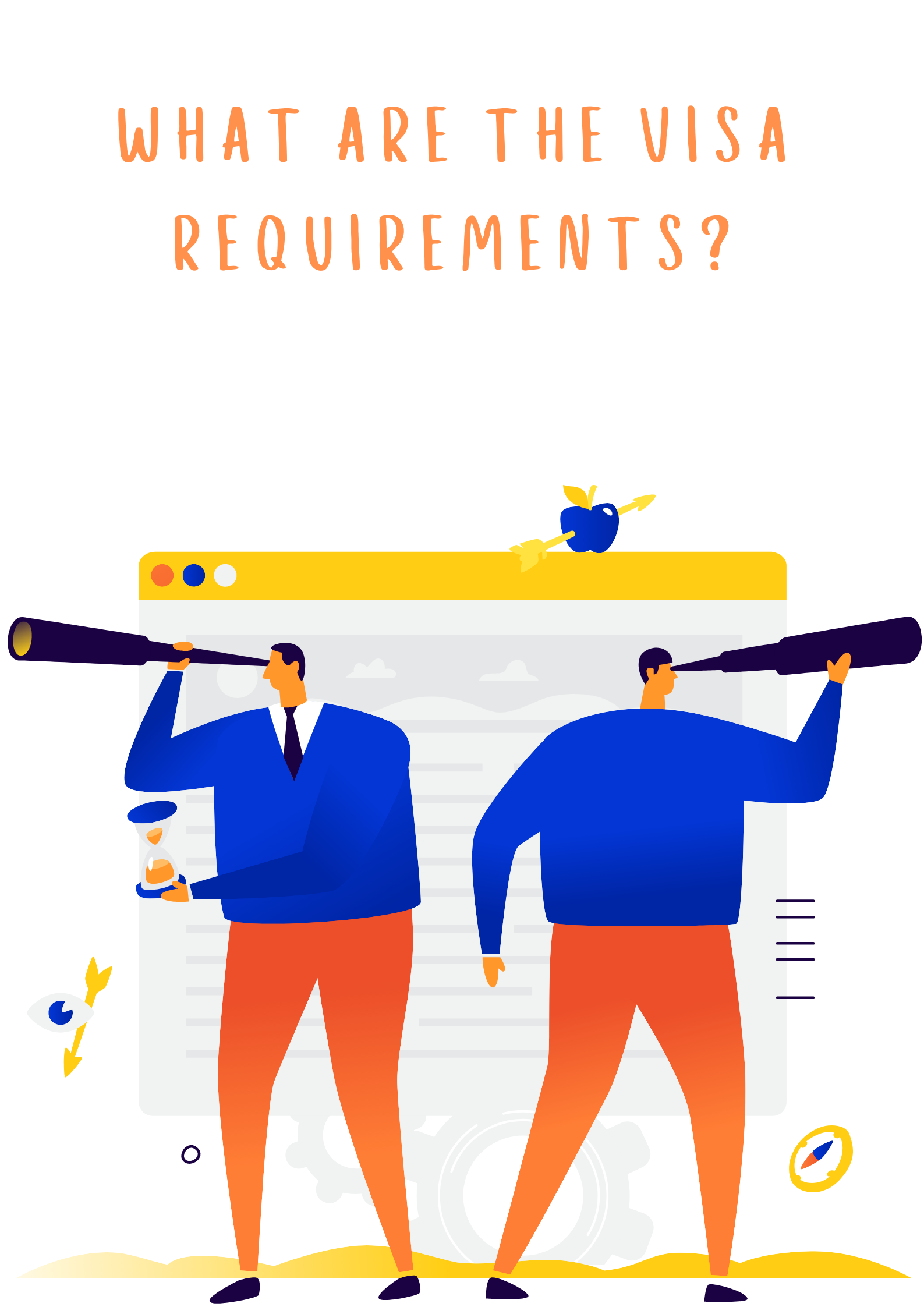 WHAT ARE THE VISA REQUIREMENTS?
Besides English, there are other requirements you should meet so you can study in Singapore without a problem. According to the Immigration & Checkpoints Authority (ICA), those who want to pursue their education in Singapore must have a Student pass. There are also times when you need a visa along with a student pass to enter Singapore.
Fret not since that is not always the case. Sometimes, once you get accepted to any universities or colleges of your chosen business degree or any qualification, you will get a student visa from the university or college itself. Nevertheless, here are the documents that you need to submit to ICA.
eForm 16.
Details of your passport.
The address of your chosen university or college.
The primary email address you use.
A couple of passport size photos.
For more information about the student visa requirements and student pass, go to ICA. They have included everything you need to do, such as the fees you have to pay.
FUN FACT: Some students from other countries do not need a visa to enter Singapore.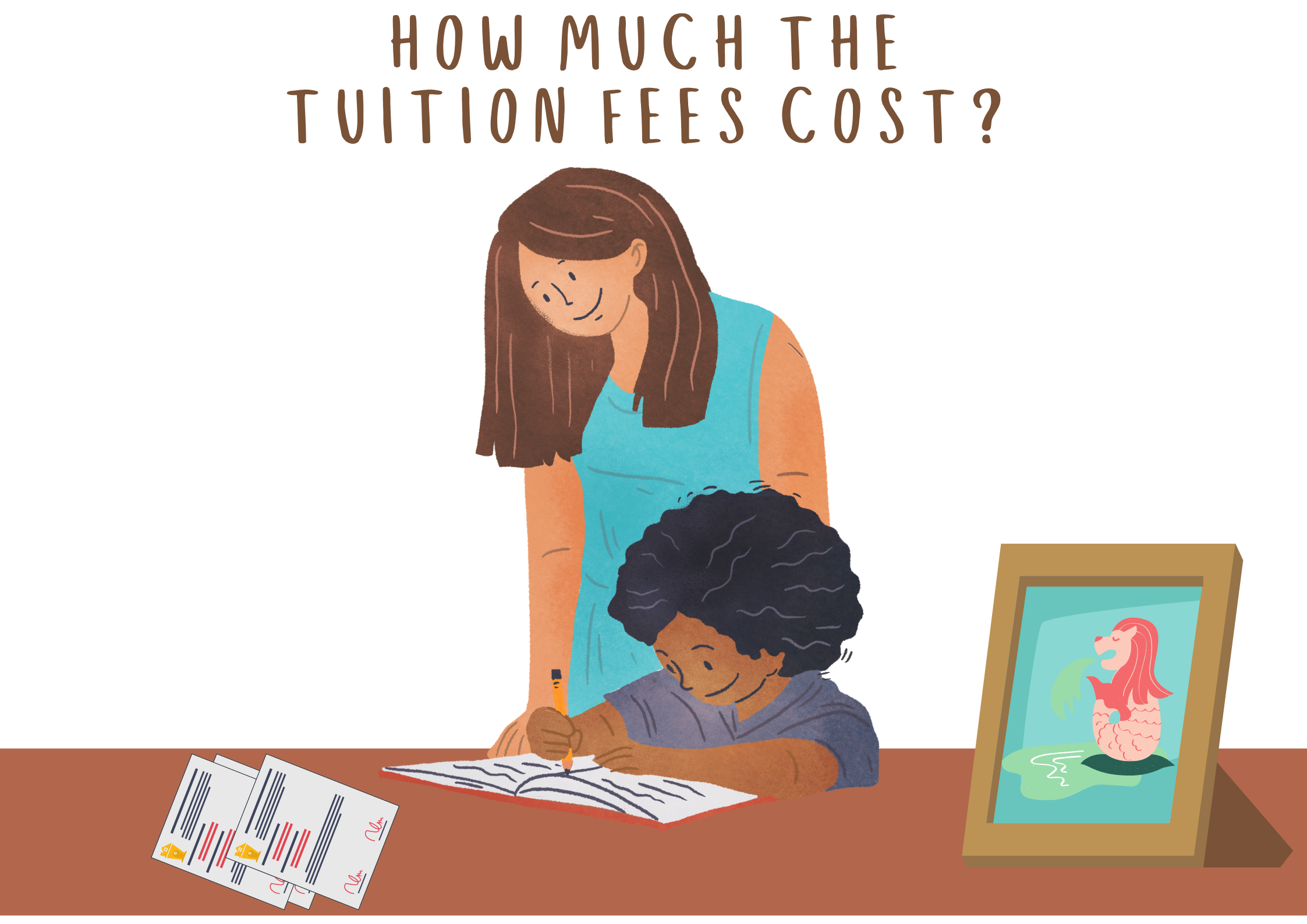 HOW MUCH THE TUITION FEES COST?
Of course, before anyone can earn a business degreeor any qualification in Singapore, there are tuition fees they need to pay.  As an international student, these expenses can be expensive. That is why it is a good idea to know how much they cost ahead of time. Doing so would give you enough time to save money and pay for your tuition fees.
Here, take a look at this table of how much tuition fee would cost per study level.
| | |
| --- | --- |
| Study Level | Tuition Fee per Year |
| Bachelor 's Degree | S$24,600 to S$28,800 |
| Master's Degree | Around S$35,000 |
| Doctoral Degree | Around S$36,000 |
| Diploma | S$4500 to S$6000 |
These tuition fees listed are only estimated amounts that a student has to pay if they pursue their study in Singapore. Also, take note some values may change depending on the requirements of the university or college.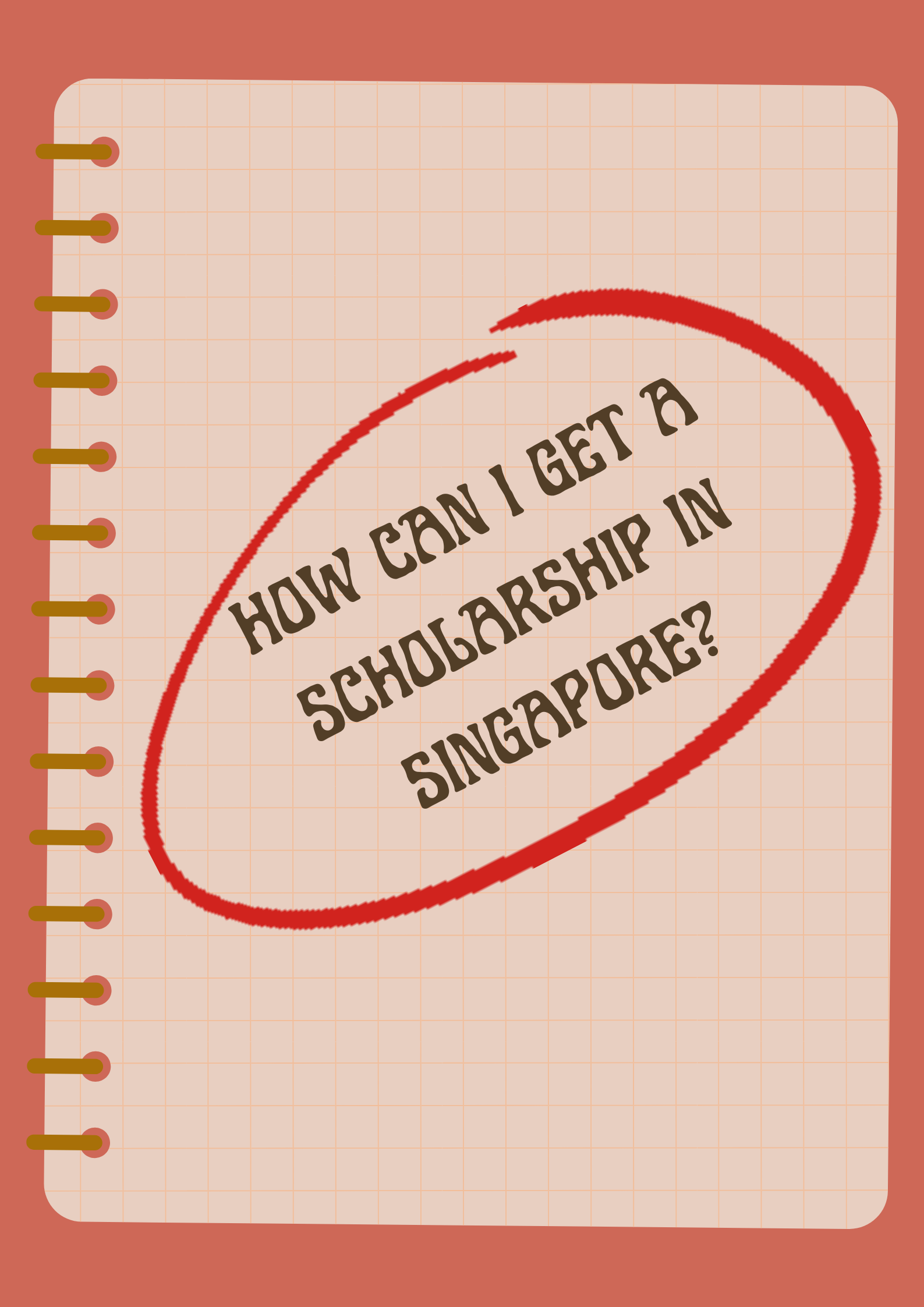 HOW CAN I GET A SCHOLARSHIP IN SINGAPORE?
Getting a scholarship in Singapore is not that easy. Since this country is highly competitive, the terms and conditions to get a scholarship are high to meet. As an international student, you have to prove your worth. That is the only way so you can receive a scholarship of your chosen study level and programme.
Nonetheless, here are the things you would mostly do to get a scholarship in Singapore.
Know your competition since many people want to gain a scholarship and earn a business degree or other qualifications in Singapore.
You have to pass the panel interview. There, the panellists will most likely ask you why you want to pursue your study in Singapore and what you want to do afterwards.
Sometimes, you also have to write a self-explanatory essay apart from the panel interview. That is why you should inscribe it legibly and make sure to explain your reasons well.
DISCLAIMER: The process of your application for the scholarship may differ from others, and you may not receive approval right away due to the number of scholarship applicants,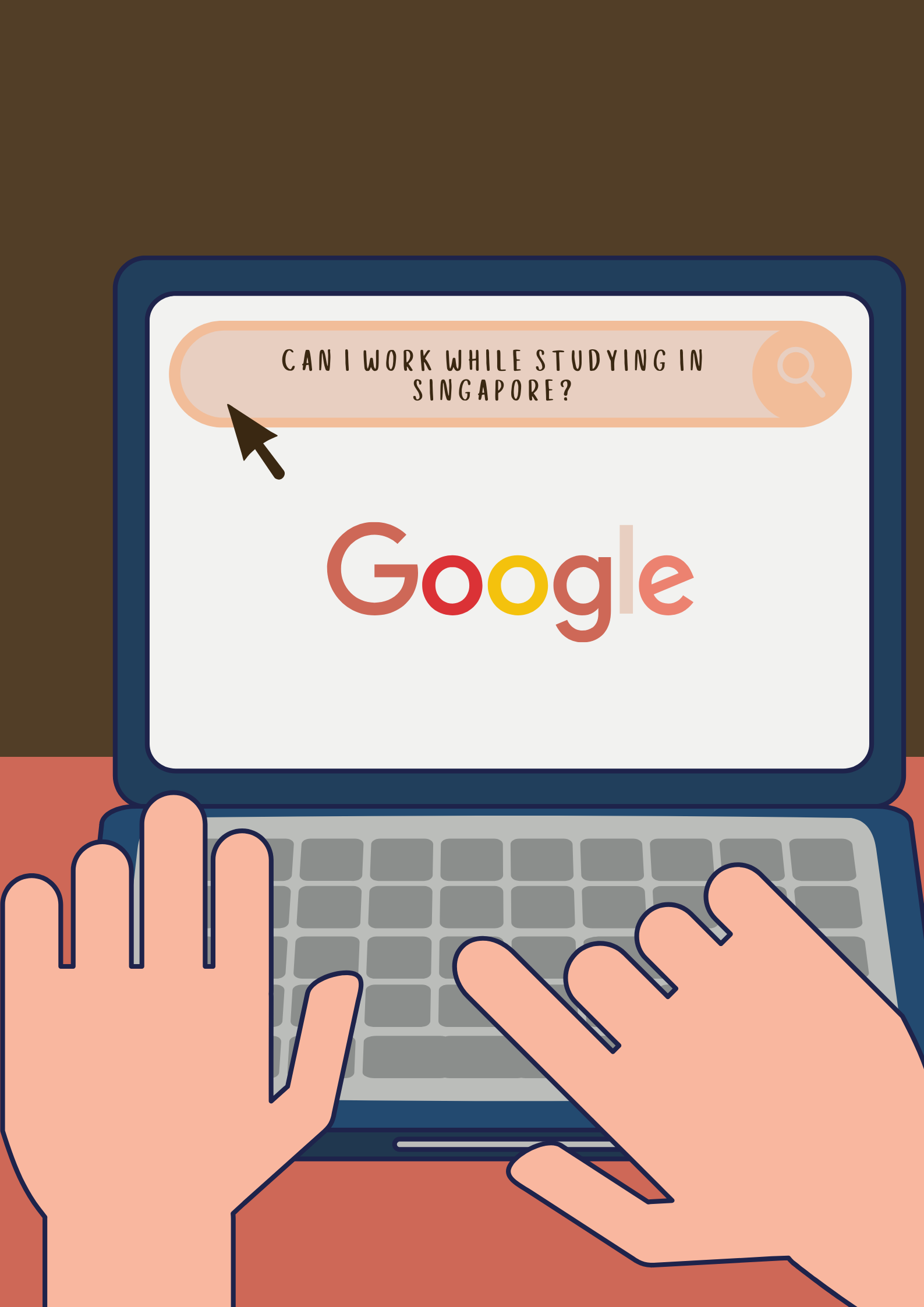 CAN I WORK WHILE STUDYING IN SINGAPORE?
Unfortunately, students from foreign countries cannot work during their time studying here. The only way for them to work is to get a Work Pass exemption. They can get this under the Employment of Foreign Manpower.
That is why if you want to know if you can work while studying for a business degree or any qualification in Singapore, go to MOM. They include requirement criteria you have to meet so you can work without trouble.
Once you have received approval, you are only allowed to work for 16 hours a week. That is the maximum working hours for students.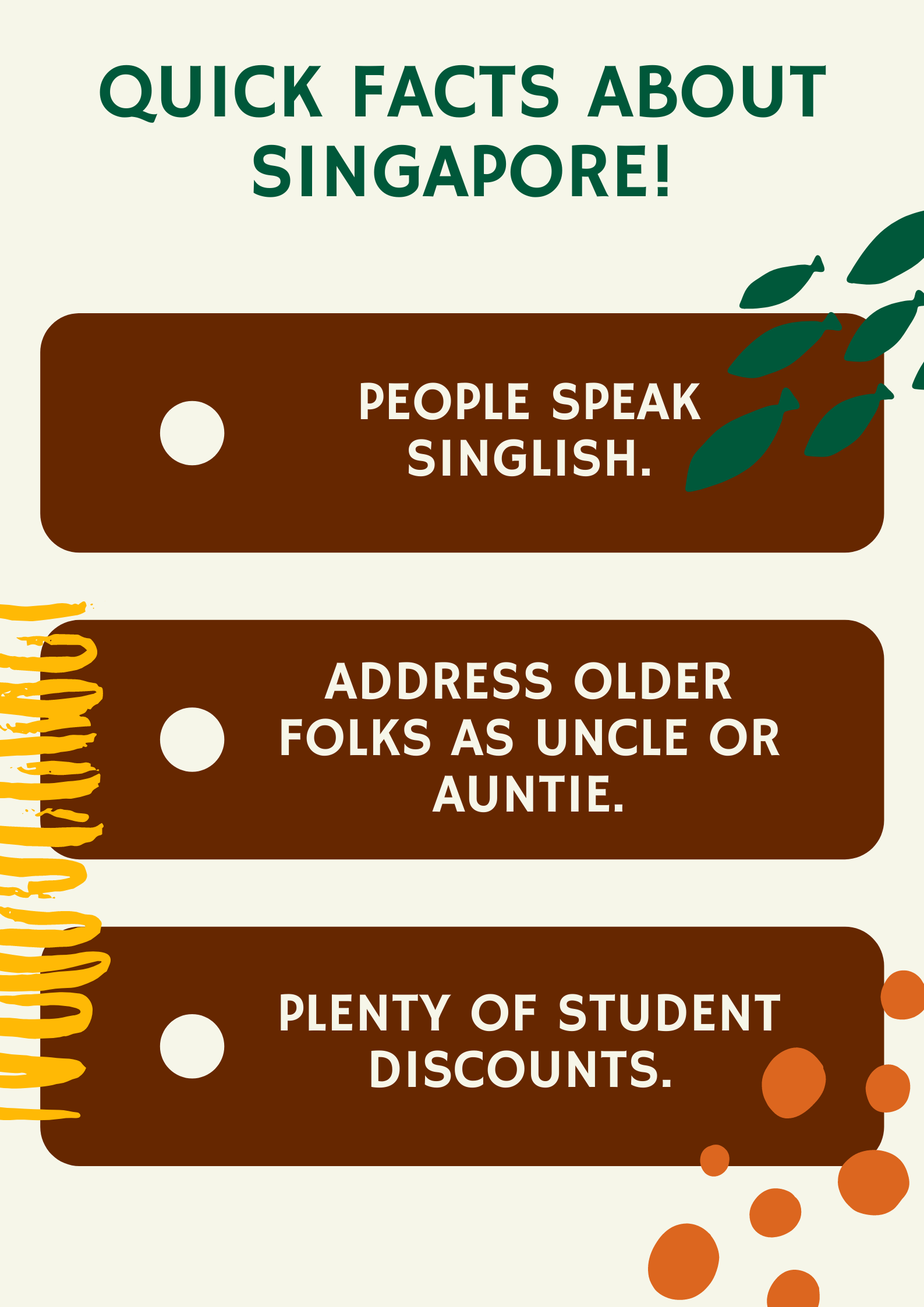 QUICK FACTS ABOUT SINGAPORE!
As you know, Singapore may be a small country, but they are great! Many countries all over the world recognise their work as they are always on top. As an international student, you will learn several values while studying for a business degree or other qualification.
Here are just a few things you will learn and gain as an international student there.
PEOPLE SPEAK SINGLISH.
If you are wondering what Singlish is, it is an informal way people in Singapore speak. This language is an English-based creole, which means there is a different tone and accent on every word.
That is why if you heard them ah, lah, leh, meh or even makanin between their sentences, do not be surprised. These words are what make Singlish unique. But do not worry, you would not need to speak that way. Well, not right away, but eventually, you will do the same thing in time.
ADDRESS OLDER FOLKS AS UNCLE OR AUNTIE.
Another unique thing about Singapore is that you can call older folks uncle and auntie even if they are not related to you. See, that is how respectfully Singaporeans are.
As an international student, you should do the same thing. If you want to ask an older stranger for directions, call them uncle and auntie. For example, auntie, where is the nearest bus stop? Or uncle, do you know where I can get the cheapest meal?
Using these terms might feel awkward at first, but it will leave a smile on their face. That is why do not be shy about calling older folks this way if you want to ask or talk about something.
PLENTY OF STUDENT DISCOUNTS.
Even though Singapore is a bit expensive, students will not have to pay for the entire cost, most for their meals since they get discounts. As an international student, this is good news. Since there are plenty of student discounts, you can save up a lot of money.
To help you save up, bookmark this list of student discounts and deals. With this, you would not have to worry about your meals and entertainment. You can enjoy your stay here while you are studying your chosen programme in Singapore.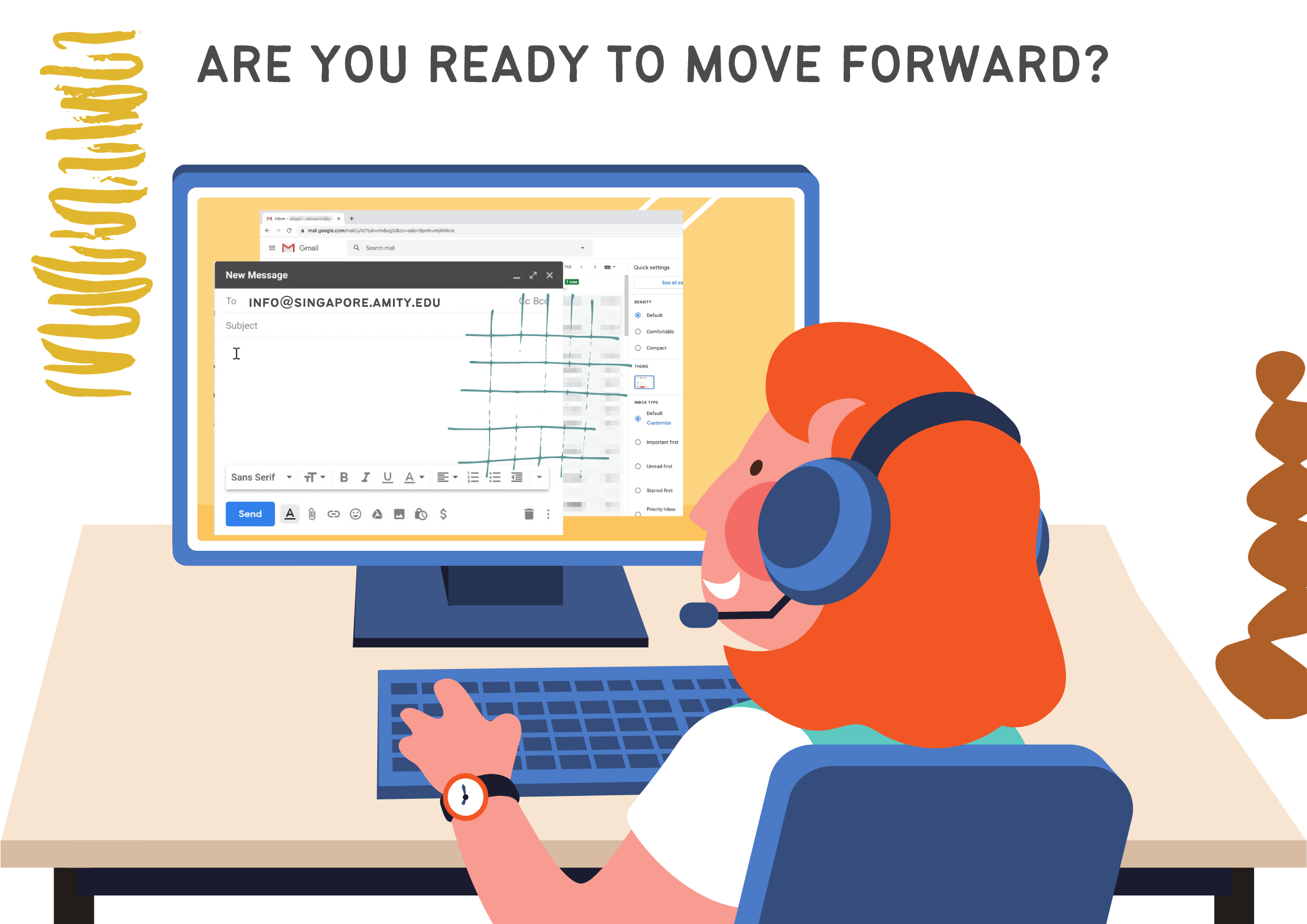 ARE YOU READY TO MOVE FORWARD?
If you have no idea which programme to apply for a diploma or other qualification in Singapore, do not hurry and do your homework. Take note that knowing more can help you solidify your plan. Therefore, if you need help you carve your career advancement, let Amity Global Institute give you a hand!
At Amity Global Institute, students from all over the world can pursue their dreams. All they need to do is have the will and efforts when receiving a quality education in Singapore.
If you are interested in studying and want to apply to their Data Science courses in Singapore, reach out to them at +65 6602 9500. Or leave a message on their website today!